Our services include: commercial cleaning, residential cleaning, contract cleaning, basic daily office cleaning, and janitorial duties. We also take on special projects that require carpet cleaning, power washing (restrooms, bar lines, tiled areas, etc.), and steam cleaning.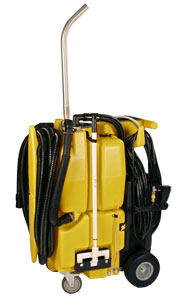 The specialty power washing service, Supreme Clean, allows us to remove all dirt and bacteria from the facility. All of our cleaning products are commercial grade and environmentally safe. Clean As A Whistle also has the ability to provide green cleaning at the request of the customer.
The Advantages of Supreme Clean are:
Sanitizes surfaces – using a chemical that is formulated to deep clean surfaces while leaving a clean, pleasant smell.
High pressure cleaning – removes buildup that brushes can't reach and eliminates touching of contaminated surfaces.
Removes soil and bacteria – mops used in the restroom redistribute soil and dirty water creating a breeding ground for disease, bugs, and odor-causing bacteria.
Improves your employee morale – your employees will feel safe and confident in the total cleanliness of your facility.
Saves time and hassle – Restrooms can be cleaned in one-third the time of conventional methods, greatly reducing labor costs.
Saves money – eliminates your need to stock auto scrubbers, carpet extractors, vacuums, pressure washers, etc.
CONTACT US FOR FREE ESTIMATES
414.455.3866